Recently Sunshine Coast Orthopaedic Group's very own, A/Prof Daevyd Rodda, discussed the latest breakthroughs in Medical Technology right here on the Sunshine Coast with local Sunshine Coast Magazine My Weekly Preview.
Discover the incredible work of Dr Shane Blackmore, who is revolutionising joint replacements with the Mako Robot and how A/Prof Rodda is pioneering the use of Medacta MyKnee technology—a state-of-the-art knee replacement system.
Link to My Weekly Preview story here.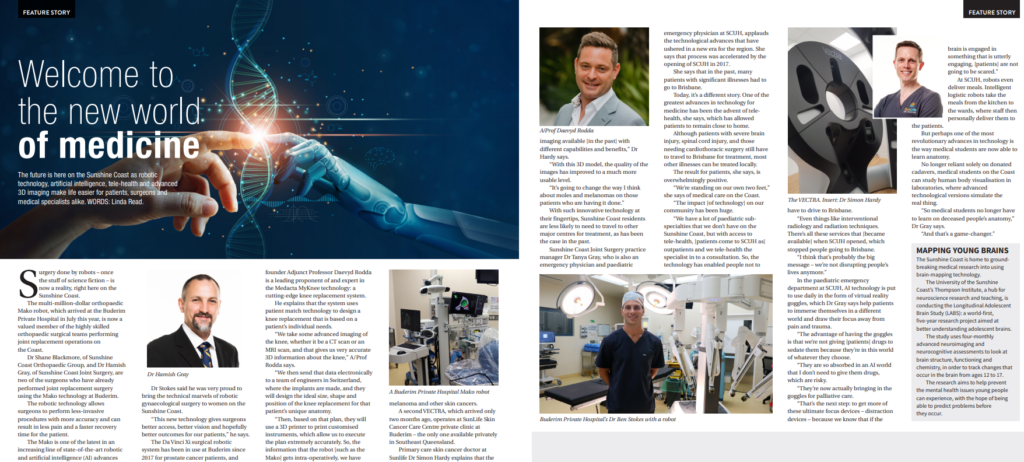 Dr. Shane Blackmore and A/Prof Daevyd Rodda utilise the state-of-the-art Mako Robot (as shown in the image below), which integrates cutting-edge technology to elevate the precision and efficiency of a wide range of surgical procedures including hip and knee replacements. The system consists of a robotic arm and specialised software that aids surgeons in planning and executing surgeries.
If you're interested in learning more about this advanced surgical technology or if you have any questions about its applications, please don't hesitate to reach out to our team for further information and consultations. Contact us today!